Dante Gonzales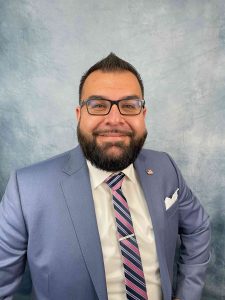 Greetings and welcome to our website!
I am honored to serve as the CEO of Centennial Mental Health Center, which is dedicated to providing compassionate care to individuals and families facing mental health and substance use disorders.
Since our founding in 1979, we have been committed to delivering exceptional behavioral health services to our communities in Cheyenne, Elbert, Kit Carson, Lincoln, Logan, Morgan, Phillips, Sedgewick, Washington, and Yuma counties while also creating a work environment that fosters collaboration, creativity, and personal growth for our employees. Our team of highly trained professionals is committed to offering evidence-based treatments and supportive services that address the unique needs of each person we serve. We believe that everyone deserves access to quality behavioral health care, regardless of their background or financial situation.
As a non-profit organization, our mission is to make a positive impact on the communities we serve, and we are constantly striving to find new ways to expand our reach and improve our services. As the behavioral health landscape continues to change and shift in Colorado, and nationally, we will continue to evolve and expand our offerings, and remain dedicated to staying at the forefront of our industry, pushing boundaries and exploring new possibilities for the betterment of the clients and families we serve and the communities they reside in.
Thank you for visiting our website, and please feel free to contact us if you have any questions or would like to learn more about our work.
Sincerely,
Dante Gonzales
CEO, Centennial Mental Health Center, Inc.
Contact:
Phone: 970-522-4549
Office: Administration
211 W. Main Street Ste. 1
Sterling, Colorado