Centennial's Prevention Services are creative, innovative ways of increasing awareness about behavioral health, building communities of support and promoting life and wellness skills. These services are comprised of a variety of already existing programs as well as introducing time limited services with theme based education and prevention specific to physical and mental health well-being.
Early Prevention
Early Childhood Mental Health Consultation for children age 0-5
View The Early Childhood Mental Health Consultation Team's Newsletters Below:
Talking Positively with your Child
Teaching Kindness to Young Children
ECMH support through COVID-19 - Helping you and your children
Promoting Positive Relationships with Children
Children's Mental Health Awareness Day
Healthy Attachment and Caregiver Mental Health
Mindfulness with Mother Nature
Self Care: What is it? And why do we need it?
Separation anxiety, what can YOU do?
Thanksgiving Is All About Gratitude
Your Presence Is No Longer Present
Managing Stress During the Holiday Season
Don't Sweat or Solve It - Just Listen
Autism Spectrum Disorders in Young Children
What is this thing called trauma?
Talking Positively with your Child 2021
The Unsung Heroes In Their Lives
Communication Connections with Children
What to say when your child is Bored
The following are listed on SAMHSA's National Registry of Evidence-Based Programs and Practices and will be utilized in this program.
Mental Health/Suicide Prevention
Curious what the Prevention Team offers for Fall of 2021? | Fall 2021 Offerings
View the Prevention Team's Newsletters Below:
Stay Motivated and Progressive | April 2020
Let's Break the Stigma | May 2020
How Are You Spending Your Time? | June 2020
Learn How to Help Others | July 2020
Back to School and How to Help Our Youth | August 2020
Suicide Awareness Month | September 2020
Healing and Growing Through Trauma | October 2020
How Meditation Can Help | January 2021
Alcohol Awareness | April 2021
Thank You For Your Service | May 2021
How are you with Pronouns? | June 2021
 It's Time to Mindfully Manage | August 2021
Suicide Prevention Lies Upstream | September 2021
Taking a Dive Into Development | October 2021
Give the Gift of Empathy | November & December 2021
Applied Suicide Intervention Skills Training (ASIST) teaches skills to confidently intervene with someone at risk of suicide. ASIST is a standardized suicide intervention program developed by Living-Works Education, Inc.
Mental Health First Aid (MHFA) has proven to help participants gain confidence in approaching and offering assistance to individuals experiencing a mental health concern such as depression, anxiety, impulse control and misuse of alcohol and other drugs.
Working Minds: Suicide Prevention in the Workplace is dedicated to preventing suicide in the workplace, Working Minds is based on the fact that suicide prevention is not only a personal issue and a family concern, but it is also a public health issue.
Question Persuade Refer (QPR) Gatekeeper Training is an effective training for adults in rural/frontier communities. The mission of QPR is to reduce suicidal behaviors and save lives by promoting innovative, practical and proven suicide prevention training.
More than Sad educates high school students about depression, the leading risk factor for suicide in both adults and teens.
Sources of Strength is used to prevent suicide by increasing help seeking behaviors and promoting connections between peers and caring adults. This upstream model strengthens multiple sources of support (protective factors) around young individuals so that when times get hard they have strengths to rely on.
Yellow Ribbon's Core Concept is to provide programs that empower youth in learning how to confront the issues of suicide and to be engaged in suicide prevention at their own comfort level. Empowering youth to know that it is always ok to ask for help is a key message of Yellow Ribbon.
Substance Use Disorder Prevention

Botvin LifeSkills Training
This is a research-validated substance abuse prevention program proven to reduce the risks of alcohol, tobacco, drug abuse, and violence by targeting the major social and psychological factors that promote the initiation of substance use and other risky behaviors. This comprehensive and exciting program provides adolescents and young teens with the confidence and skills necessary to successfully handle challenging situations. This can be a 4-6 week program once or twice a year or longer depending on your need and time.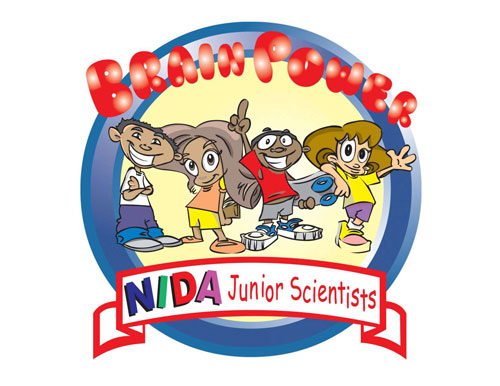 Brain Power
This is a 4-6 week curriculum (depending on your need and time) for 3rd - 8th grades to introduce education and takes students on an age-appropriate exploration of the science behind drug abuse, explaining the effects of drugs on the brain and body.

Lunch N' Learn
A prevention specialist will come into the middle/high schools during lunch or advisory times and do a mini series of different drug topics in a relaxed setting to offer information and education. This can be done every other week or once a month depending on your needs.

Awareness Campaigns
Partner with other community resources/programs to do a large group informative assembly to educate students.

Teen Health Fairs
Partner with other community resources/programs to do a half or full day of different booths set up around the room to educate students and get them engaged in learning about different topics.

Parent Night
An educational night for parents to inform them on the signs of potential use and how to talk to their child about drug use/concerns.

Email us if you would like to have a training: events@centennialmhc.org